Hello, fellow Halloween enthusiasts! As the spooky season approaches, it's time to unleash your inner creativity and bring a touch of Halloween magic to your home or commercial space. At Adam Roe Painting, Inc., we're not just about paint; we're about creating unforgettable experiences. In this blog post, we will show you how to seamlessly blend professional home and commercial painting with the Halloween spirit.
Spooky Halloween Color Palettes
Halloween is all about vibrant, dramatic colors. Consult with our professional painters to choose a palette that embraces the Halloween spirit. Think deep purples, eerie blacks, and blood-curdling reds to give your space a spooky makeover.
Halloween Mural Magic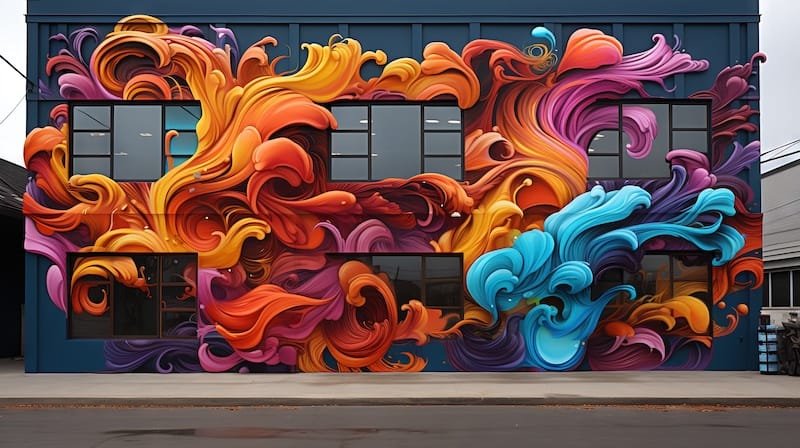 Transform your walls into chilling works of art. A talented muralist can create eerie scenes like haunted forests, ghostly graveyards, or witches' cauldrons, turning your space into a haunted masterpiece.
Glow-in-the-Dark Accents
Incorporate glow-in-the-dark paints for an extra eerie effect. Imagine spooky eyes on your walls or a ghostly message that appears when the lights go out. It's a fun way to surprise and delight your guests.
Faux Halloween Finishes
Achieve a weathered, ancient look with faux finishes. Create a stone wall with a distressed finish or add faux cobwebs to corners. These artistic touches can make your space feel like a haunted mansion.
Customized Window Art
Our expert painters can create Halloween-themed window art that's both beautiful and spooky. From creepy silhouettes to intricate cobwebs, your windows can become an essential part of your Halloween decor.
Haunted Halloween Business Branding
For commercial spaces, embrace the Halloween spirit by incorporating seasonal branding. We can paint your company logo or signage in Halloween-themed colors or add spooky graphics to attract customers.
Themed Accent Walls
Select a key wall in your home or business and give it a Halloween makeover. It could be your fireplace wall or the wall behind your checkout counter. A dramatic, themed accent wall can be a conversation starter.
Outdoor Halloween Scenes
Don't forget your exterior spaces! Our professional painters can create outdoor scenes that transform your property into a spooky wonderland. Think ghostly graveyards, pumpkin patches, or wicked witch scenes.
Personalized Pumpkin Murals
Instead of carving pumpkins, consider painting them with custom murals. Our artists can craft intricate designs that showcase your unique style and Halloween spirit.
Haunted Hallways
If you're hosting a Halloween event in your commercial space, consider creating a haunted hallway. Our painters can transform ordinary corridors into eerie passageways filled with spine-tingling surprises.
Halloween Signage
For businesses, seasonal signage can draw in customers. Our professional painters can craft eye-catching Halloween-themed signs that announce special promotions or events.
Halloween Memory Walls
Create a Halloween memory wall at home, where you display photos of past Halloween celebrations. Our painting experts can frame your photos with Halloween-themed designs.
By incorporating professional painting into your Halloween plans, you can take your decorations to a whole new level of creativity and sophistication. At Adam Roe Painting, Inc., we're here to turn your Halloween dreams into a hauntingly beautiful reality. Contact us today to discuss how we can infuse your space with the Halloween magic you've always wanted. Happy Halloween, everyone!
About Adam Roe Painting in Meridian, Idaho
Since 1985, Adam Roe Painting has provided the highest quality results and best customer service in the industry. Our professional crews can apply high-performance coatings to a wide range of surfaces. We understand the importance of preparing and coating surfaces to meet safety standards and stand the test of time. Our industrial floor coatings protect against harsh environments and corrosive materials often found in commercial settings. We offer custom color matching, a residential exterior warranty of 5 years, and a one-year warranty on commercial and industrial projects. Contact us online or call (208) 306-4240 to discuss your project. We look forward to working with you.