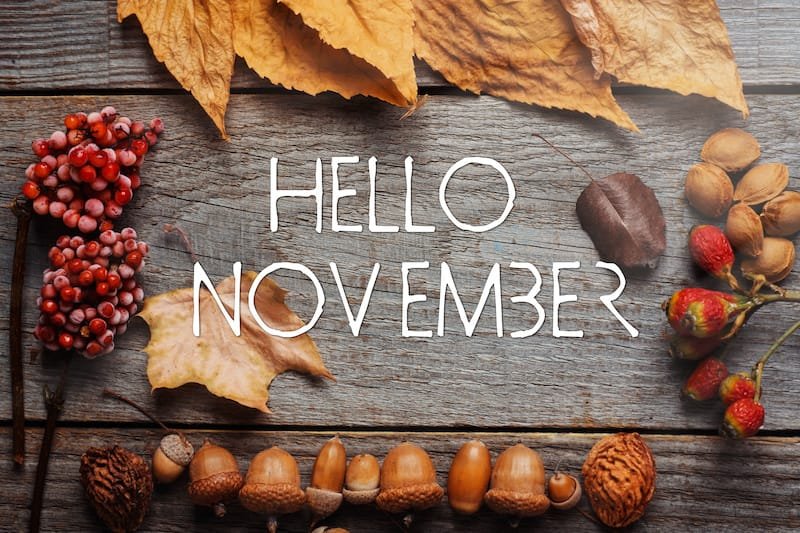 In this blog post, we discuss November colors. As we transition into the beautiful month of November, we, the team at Adam Roe Painting, Inc. in Meridian, Idaho, are excited to explore the stunning colors that define this time of year. In this blog post, we'll delve into the significance of yellow, gold, and red in November, drawing inspiration from the November birthstone, Topaz, and how these hues can transform your living spaces. Plus, we'll share why now is the perfect time to hire a professional painter as you prepare for the upcoming holiday gatherings.
The Radiance of Yellow: November Colors
Yellow, often associated with warmth, happiness, and positivity, takes center stage as the primary color of November. It is a hue that perfectly captures the essence of this transitional month, bridging the gap between the vibrant colors of autumn and the serene landscapes of winter. As professional painters, we appreciate the versatility of yellow. Interestingly, yellow finds its connection with the November birthstone, Topaz. Topaz, known for its various shades ranging from pale yellow to deep golden hues, is the gemstone that embodies the spirit of November. This radiant gem serves as a visual representation of the warmth and beauty of this month.
November Color: Adding Gold and Red to the Palette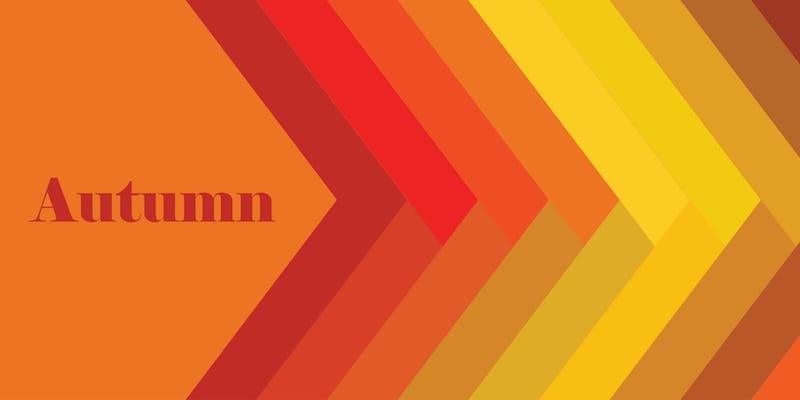 In addition to yellow, November also embraces the rich and regal shades of gold and red. Gold, with its shimmering elegance, adds a touch of luxury to any space. Whether used as an accent wall or in decor elements, gold infuses a sense of opulence that's perfect for holiday festivities.
Red, on the other hand, symbolizes the changing leaves and the cozy warmth of the indoors. It is a color that can be both bold and inviting, making it an excellent choice for accent walls, furniture, or even front doors. Incorporating red into your home's color scheme can create a welcoming atmosphere, especially as we approach the holiday season.
Transforming Living Spaces with November Color
Now that we've explored the significance of November's colors, let's discuss how you can use them to transform your living spaces. Whether you are considering a full room makeover or simply want to refresh your home's interior, professional painting can make a significant difference.
Yellow Inspiration
A soft, buttery yellow can brighten up a room and create an inviting ambiance. Consider using this color in kitchens, dining areas, or bedrooms to infuse a sense of cheerfulness and optimism.
Gold Elegance
For a touch of sophistication, incorporate gold accents into your decor. Gold-framed mirrors, light fixtures, or even a gold accent wall can add a touch of luxury to your living spaces.
Red Coziness
Red is perfect for creating a cozy atmosphere. Use it in areas where you want to promote relaxation and warmth, such as living rooms and bedrooms. Pair it with neutral tones for a balanced look.
Why Now Is the Perfect Time to Hire a Professional Painter
As we approach the holiday season, now is the ideal time to hire a professional painter from Adam Roe Painting, Inc. Here's why:
Preparation for Gatherings
Hosting holiday gatherings and events becomes much more enjoyable when your home is freshly painted and looking its best.
Avoiding the Rush
Scheduling your painting project now allows you to avoid the last-minute rush that often occurs before the holidays.
Long-Lasting Results
Professional painters can provide quality work that stands the test of time, ensuring your home looks beautiful for years to come.
Personalized Advice
Our team can help you choose the perfect color scheme to achieve the atmosphere you desire, whether it's a cozy winter retreat or a festive holiday haven.
November's colors – yellow, gold, and red – offer a unique opportunity to revitalize your living spaces and prepare for the upcoming holiday season. By hiring a professional painter from Adam Roe Painting, Inc., you can ensure that your home is a welcoming and vibrant place for family and friends to gather. Don't wait – let us bring the warmth and beauty of November into your home today.
About Adam Roe Painting in Meridian, Idaho
Since 1985, Adam Roe Painting has provided the highest quality results and best customer service in the industry. Our professional crews can apply high-performance coatings to a wide range of surfaces. We understand the importance of preparing and coating surfaces to meet safety standards and stand the test of time. Our industrial floor coatings protect against harsh environments and corrosive materials often found in commercial settings. We offer custom color matching, a residential exterior warranty of 5 years, and a one-year warranty on commercial and industrial projects. Contact us online or call (208) 306-4240 to discuss your project. We look forward to working with you.