At Adam Roe Painting, Inc., we understand that one of the critical aspects of a successful painting project is knowing how much paint you'll need. Whether you're embarking on an interior revamp or giving your home's exterior a fresh look, accurate paint estimation is essential to avoid running out mid-project or ending up with excess paint. In this blog post, we'll share our expertise on how to estimate the right amount of paint for your project, ensuring a smooth and cost-effective painting experience.
Calculate the Surface Area to Determine How Much Paint You Need
To determine how much paint you'll need, you must first calculate the total surface area you plan to cover. Start by measuring the height and width of each wall you intend to paint. For complex shapes or areas with multiple openings like doors and windows, break down the surfaces into smaller sections and calculate each separately. Then, add up the areas of all the surfaces to get the total square footage.
To Determine How Much Paint You need, Subtract Non-Paintable Areas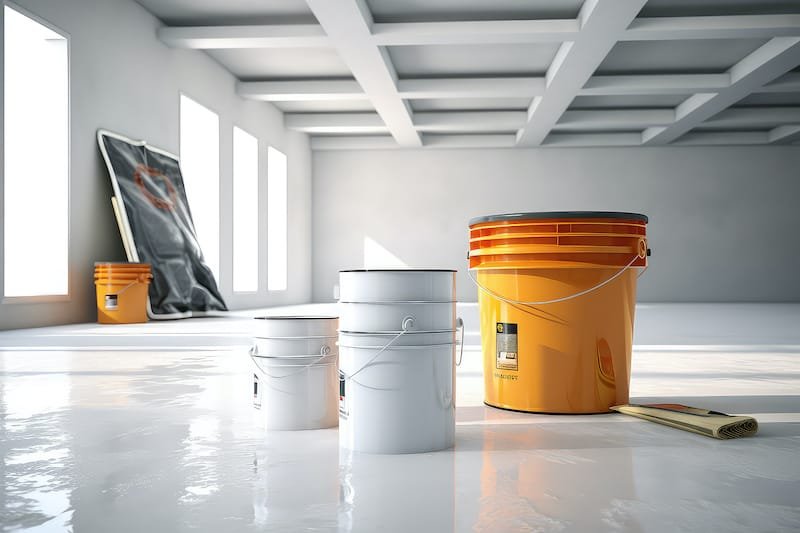 Next, identify and subtract any non-paintable areas that won't be receiving a fresh coat of paint. This includes doors, windows, trim, and any other fixtures or architectural details. To calculate this, measure the height and width of each non-paintable area and subtract it from the total square footage.
Determine Paint Coverage to Figure Out How Much Paint You'll Need
The paint you choose will have a specific coverage rate, usually listed on the paint can label. Coverage rates are typically measured in square feet per gallon. To find out how many gallons you'll need, divide the total square footage by the paint's coverage rate. For example, if the paint you're using covers 350 square feet per gallon, and your project area is 1,750 square feet, you would need 5 gallons (1750 ÷ 350 = 5).
Account for Multiple Coats in Calculating Paint Quantity Needs
In most cases, you'll need more than one coat of paint to achieve the desired finish and color consistency. Multiply the number of gallons you calculated in the previous step by the number of coats you plan to apply. For example, if you plan to apply two coats, you'd need 10 gallons (5 gallons for the first coat and 5 gallons for the second).
Add a Buffer to the Amount of Paint You Buy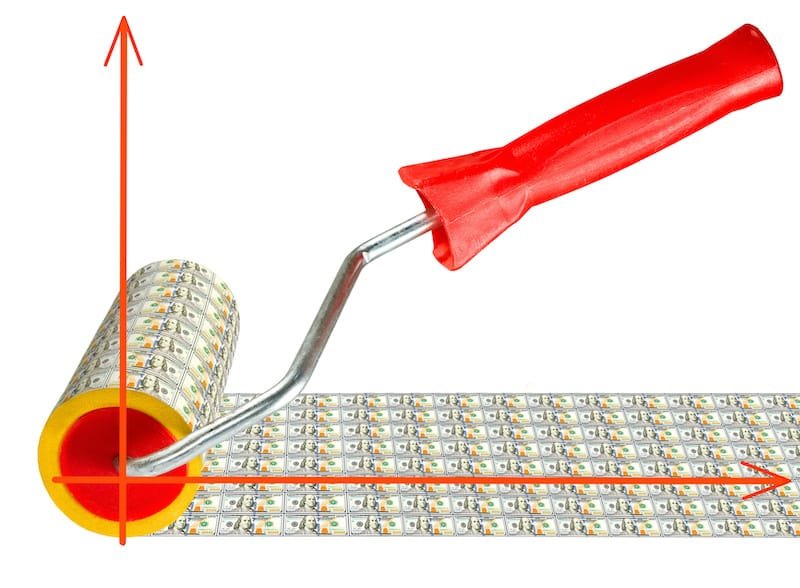 It's wise to add a little extra paint to your estimate to account for potential touch-ups, mistakes, or future touch-up needs. A 10% buffer is a good rule of thumb. To calculate this, multiply the total number of gallons by 1.1. For instance, if you calculated 10 gallons, add an extra gallon for a total of 11 gallons.
Consider Surface Type in Determining Paint Quantity
Different surfaces may require varying amounts of paint. For example, rough or porous surfaces like stucco or bare wood may absorb more paint than smooth, primed surfaces. Be mindful of your surface type and adjust your estimate accordingly. You may need to purchase additional paint if the surface is particularly absorbent.
Consult a Professional for Best Painting Results
If the project seems too complex or you're uncertain about any of the calculations, don't hesitate to consult a professional painter like Adam Roe Painting, Inc. Our experienced team can assess your project, provide accurate measurements, and help you choose the right paint products for your needs.
Estimating the amount of paint needed for your painting project is a crucial step in ensuring its success. Accurate calculations will not only prevent frustration but also help you manage your budget effectively. If you ever find yourself unsure or in need of expert guidance, remember that we, at Adam Roe Painting, Inc. in Meridian, Idaho, are here to assist you with all your painting needs. From interior to exterior projects, our goal is to make your vision a reality with professionalism and precision. Contact us today for a free estimate and let us help you transform your space with a fresh coat of paint!
About Adam Roe Painting in Meridian, Idaho
Since 1985, Adam Roe Painting has provided the highest quality results and best customer service in the industry. Our professional crews can apply high-performance coatings to a wide range of surfaces. We understand the importance of preparing and coating surfaces to meet safety standards and stand the test of time. Our industrial floor coatings protect against harsh environments and corrosive materials often found in commercial settings. We offer custom color matching, a residential exterior warranty of 5 years, and a one-year warranty on commercial and industrial projects. Contact us online or call (208) 306-4240 to discuss your project. We look forward to working with you.