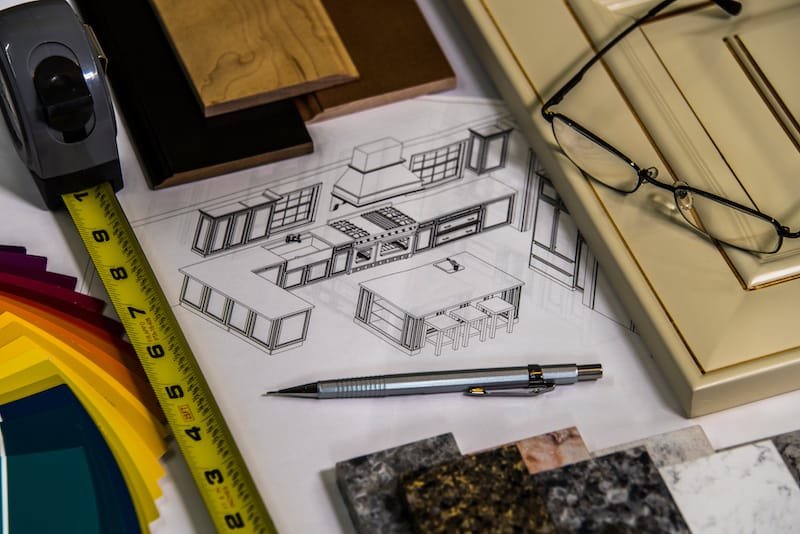 Happy National Kitchen & Bathroom Remodeling Month this October. This is the perfect time to transform your home's most important spaces into something truly extraordinary. In this blog post, we'll discuss the significance of this month and share some inspiring ideas on how a fresh coat of paint can breathe new life into your kitchen and bathroom.
A Month Dedicated to Kitchen & Bathroom Transformations
National Kitchen & Bathroom Remodeling Month is all about embracing change and giving your home the makeover that it deserves. Your kitchen and bathroom are two areas that are not only functional but also play a significant role in the overall aesthetics and comfort of your home. Whether you're looking to update outdated designs, enhance functionality, or simply want a fresh look, this month is the ideal time to start your remodeling journey. 
The Power of Kitchen & Bathroom Paint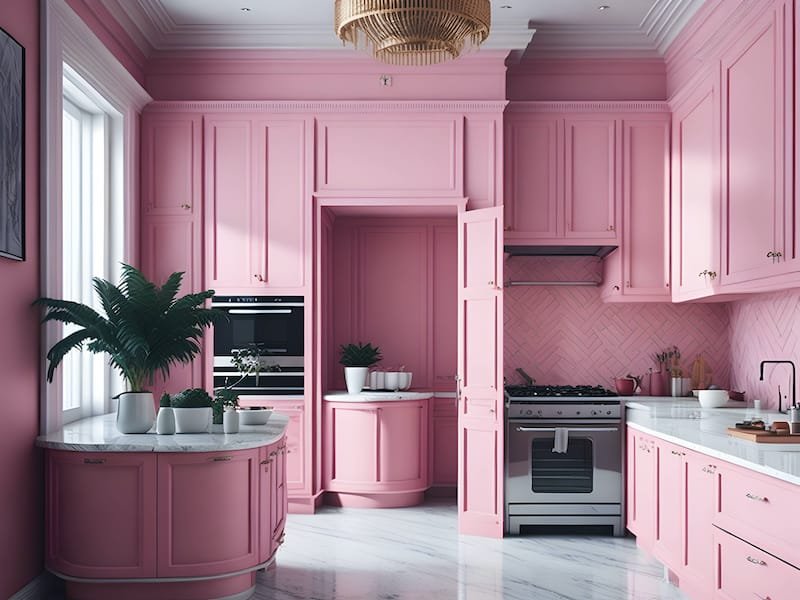 At Adam Roe Painting, Inc., we believe that a fresh coat of paint can work wonders in transforming any space. Whether it's a kitchen or a bathroom, paint has the power to create a whole new atmosphere.
Kitchen & Bathroom Color Choice
The choice of paint color can set the tone for the entire room. For a cozy and welcoming kitchen, warm and earthy tones like soft browns or warm grays can be perfect. In contrast, bathrooms often benefit from serene and soothing colors like soft blues or gentle greens.
Brightness and Space in Kitchen & Bathroom Remodels
Light-colored paints can make a room appear more spacious and brighter. This is especially beneficial in smaller bathrooms or kitchens with limited natural light.
Add Style and Personality to Kitchen & Bathroom Projects
Your choice of paint can reflect your personal style. Whether you prefer a modern, minimalist look or a cozy, rustic vibe, the right paint color can help you achieve the desired aesthetic.
Easy Kitchen & Bathroom Updates
If a full remodel isn't in your budget right now, a fresh coat of paint can provide an affordable and impactful update to your kitchen or bathroom.
Inspiring Ideas for Your Remodel
Here are some inspiring ideas for your kitchen and bathroom remodel:
Kitchen
Two-Tone Cabinets: Consider painting your upper and lower cabinets in different colors for a unique and trendy look.
Open Shelving: Paint the back of your open shelves in a contrasting color to add depth and character to your kitchen.
Backsplash Revamp: A fresh coat of paint on your backsplash can instantly update the look of your kitchen.
Bathroom: Statement Vanity: Choose a bold paint color for your bathroom vanity to make it the focal point of the room.
Accent Wall: Create an eye-catching accent wall behind the bathtub or shower with a rich, contrasting color.
Tile Transformation: Specialized paints and primers can be used to paint over old bathroom tiles, giving them a fresh, modern look.
Get Started with Adam Roe Painting, Inc.
As you embark on your kitchen and bathroom remodeling journey this October, remember that we are here to help you achieve your vision. Our team at Adam Roe Painting, Inc. is experienced in transforming spaces through expert painting techniques. We can assist you in selecting the perfect colors, finishes, and techniques to bring your ideas to life.
Let National Kitchen & Bathroom Remodeling Month be the inspiration you need to transform your home. Don't hesitate to reach out to us for a consultation and a free estimate. Together, we can make your kitchen and bathroom remodeling dreams a reality. Contact Adam Roe Painting, Inc. today and let's get started on creating the kitchen and bathroom you've always wanted. This October let's celebrate the beauty of transformation and the power of paint!
About Adam Roe Painting in Meridian, Idaho
Since 1985, Adam Roe Painting has provided the highest quality results and best customer service in the industry. Our professional crews can apply high-performance coatings to a wide range of surfaces. We understand the importance of preparing and coating surfaces to meet safety standards and stand the test of time. Our industrial floor coatings protect against harsh environments and corrosive materials often found in commercial settings. We offer custom color matching, a residential exterior warranty of 5 years, and a one-year warranty on commercial and industrial projects. Contact us online or call (208) 306-4240 to discuss your project. We look forward to working with you.